B.J. Rogillio wins the Baton Rouge Amateur today at Beaver Creek Golf Course.
In his semi-final match B.J. needed 19 holes to defeat Crosby Lyman, both players were 4 under par through their first 18 holes.
In the other semi-final Jordan Hollingsworth rode a hot putter to beat Dustin Miller 6 & 5 in just 13 holes. Rogillio started strong in the final match and was able to close out Hollingsworth with a strong 7 & 6 victory.
Click the bracket below to expand.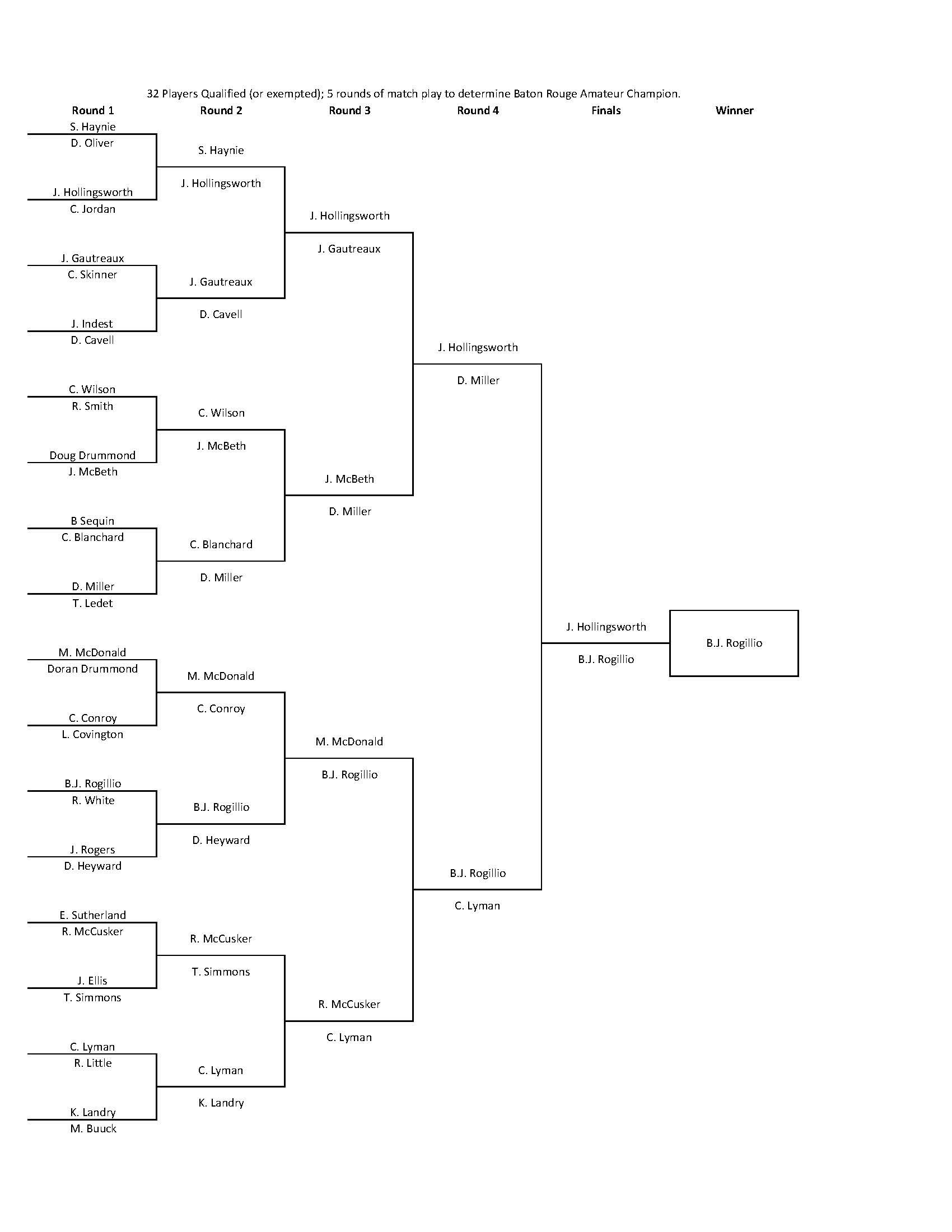 Read more: B.J. Rogillio rules at Baton Rouge Amateur, beats Jordan Hollingsworth in final