On October 7, boys and girls ages 7 to 17 participated in the 2023 Baton Rouge Junior Championship at BREC's Beaver Creek Golf Course.
Ethan Marx, a former resident of Zachary now living in Mandeville returned to take the title of Baton Rouge Junior Champion for 2023.  Hosted at Beaver Creek in Zachary, Marx jumped out to an early front 9 lead with a 3 under 33, and didn't relent with a one under back nine 35 to shoot a 68.  2021 Champion Elliott Aucoin tried to make a back nine charge with a two under 34, but couldn't overcome a front nine 37, managing a second place finish for the second year in a row.  Mason Comeaux of Brusley High School finished third with a 75.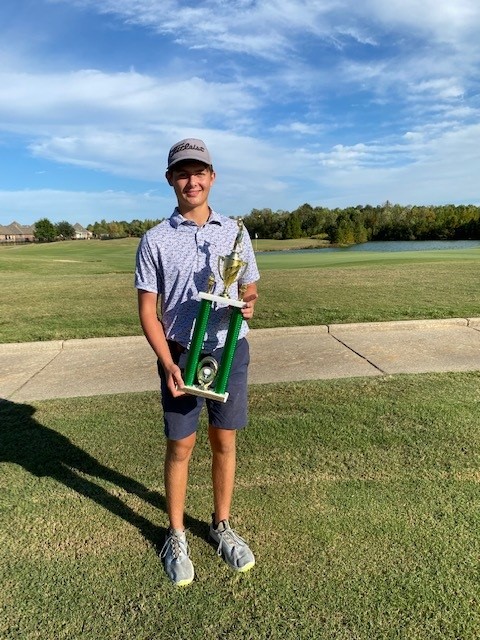 On the girl's side, Evelynn Artieta of Walker shot identical one under 35s on both nines to take the girl's title.  Peyton Flynn, the 2021 champion finished second with a 75.  Nikki Chase took third place with an 85.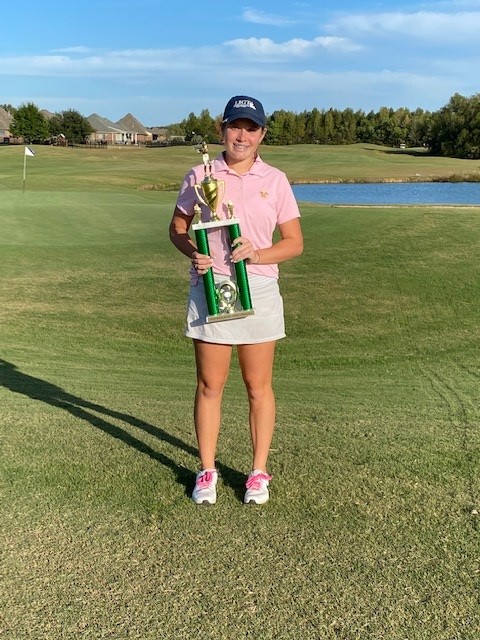 In the boy 12 -14 year olds, Owen LeJeune shot a 77 to take that title, followed by Janie Giardina winning the girl's side.
In the boys 10-11, Sam Shield defended his title with a nine hole 41, and Carlie Tiche taking the girl's title with a 40.  In the 7-9 boys Carter Fortier won with a 49, and Abigail Cheramie with a 43 for the girls.

Tournament Scores:

15-17 BOYS
| | | | | |
| --- | --- | --- | --- | --- |
| Ethan Marx | 33 | 35 | 68 | 1st |
| Elliott Aucoin | 37 | 34 | 71 | 2nd |
| Mason Comeaux | 37 | 38 | 75 | 3rd |
| Drew Daigle | 36 | 40 | 76 | 4th |
| Brad Buras (scorecard playoff) | 41 | 37 | 78 | 5th |
| Hunter Cole | | | 78 | |
| Max Kimble | | | 81 | |
| Jack Prejean | | | 82 | |
| Edward Sanchez | | | 82 | |
| Charlie Jackson | | | 83 | |
| Avery Blanchard | | | 90 | |
| Zachary Clark | | | 106 | |
| Peyton Weinman | | | 122 | |
15-17 GIRLS
| | | | | |
| --- | --- | --- | --- | --- |
| Evelynn Artieta | 35 | 35 | 70 | 1st |
| Peyton Flynn | 37 | 38 | 755 | 2nd |
| Nikki Chase | 43 | 42 | 85 | |
| Bayleigh Waldrep | | | 95 | |
| Peyton Escamilla | | | 112 | |
12-14 BOYS
| | | | | |
| --- | --- | --- | --- | --- |
| Owen LeJeune | 40 | 37 | 77 | 1st |
| Maddox Estilette | 41 | 39 | 80 | 2nd |
| Davis Murphy | 39 | 42 | 81 | 3rd |
| Tyler Vessell | | | 86 | |
| David Gary | | | 96 | |
| Sawyer Goss | | | 100 | |
12-14 GIRLS
10-11 BOYS
| | | | | |
| --- | --- | --- | --- | --- |
| Sam Shields | | | 41 | 1st |
| Wilton Pfifer | | | 55 | 2nd |
| Noah Brown | | | 57 | 3rd |
10-11 GIRLS
7-9 BOYS
| | | | | |
| --- | --- | --- | --- | --- |
| Carter Fortier | | | 49 | 1st |
| Nixon Van | | | 57 | 2nd |
7-9 GIRLS
| | | | | |
| --- | --- | --- | --- | --- |
| Abigail Cheramie | | | 43 | 1st |
| Ella Gonzales | | | 56 | 2nd |